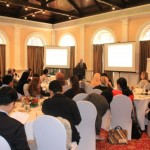 The German International Cooperation (GIZ) and Clean Air Asia jointly organized a workshop entitled "From Low-hanging Fruits to High-hanging Fruits: Capitalizing on Project Achievements" on 18 November 2014 at the Taj Samudra Hotel in Colombo, Sri Lanka as part of the Integrated Conference of Better Air Quality (BAQ) 2014 and Intergovernmental 8th Regional Environmentally Sustainable Transport (EST) Forum in Asia and the Pacific. This was organized for the project "Clean Air for Smaller Cities (CASC) in the ASEAN Region" funded by the German Federal Ministry for Economic Cooperation and Development (BMZ), implemented by the German International Cooperation (GIZ) with support from Clean Air Asia and in cooperation with the ASEAN Secretariat. The workshop had the following objectives: a) to update all counterparts on achievements in the last two years; b) to set momentum towards Clean Air Plan (CAP) development and implementation in 2015; and c) to highlight Clean Air Asia's role as the leading partner for anchoring the project results in Asia. The workshop was moderated by Mr. Sven Callebaut, GIZ Training Consultant, and was composed of three sessions.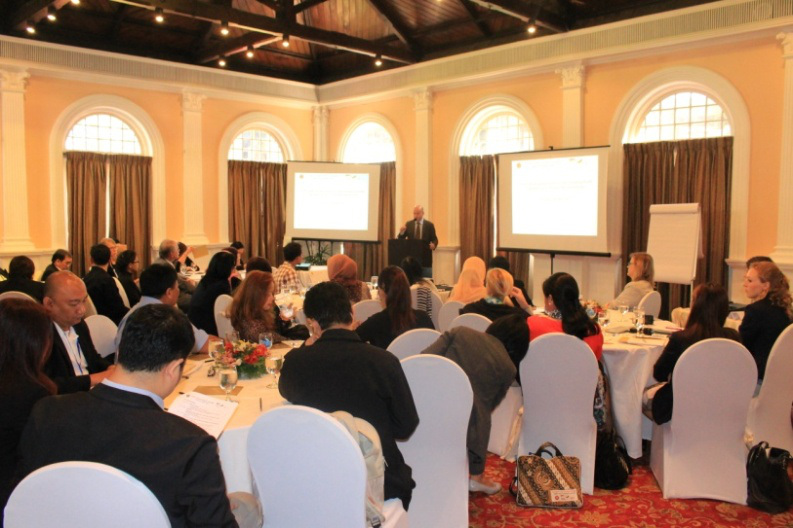 Session I focused on sharing of project accomplishments, status and way forward for the next year. Ms. Martina Kolb, Project Director, reported key accomplishments since the project's inception in 2009. These include ten emission inventories implemented, six clean air plans developed and five training courses rolled out through 35 trainings delivered, among many others. Ms. Kolb highlighted that the goal of the project was to develop Clean Air Plans and to institutionalize "Train for Clean Air" or T4CA beyond the project duration and establish regional and national training hubs.
Session II featured three stops, each moderated by a resource person, to provide a platform for discourse on best practices on the project, how to share these best practices among pilot cities, and how to up-scale results in the future. Each stop focused on a key element of a CAP, namely a) CAP development; b) CAP implementation and up-scaling; and c) training, hub and spoke, outreach and partnership. Session II comprised of lively discussion and interaction among the participants in each stop.
Session III involved partner city representatives speaking about activities implemented in their respective cities, current needs and action plans. The session emphasized the commitment of city and national governments to develop emissions inventory and implement CAPs in Indonesia, Cambodia, Vietnam, Thailand, Malaysia, Philippines and Lao PDR. During Session III, Clean Air Asia and ASEAN Secretariat representatives also shared their regional vision and strategies to ensure project sustainability. Atty. Glynda Bathan-Baterina, Deputy Executive Director of Clean Air Asia, shared that Clean Air Asia is addressing three key aspects of T4CA, which include: a) strengthening the demand for training; b) ensuring training modules are up-to-date and developing a pool of trainers; and c) planning towards financial sustainability. Ms. Mardiah Hayati, Technical Officer of the ASEAN Secretariat, on the other hand, discussed ASEAN's efforts towards fostering environmentally sustainable cities through the ASEAN Working Group for Environmentally Sustainable Cities (AWGESC) as well as the "Clean and Green ASEAN" vision for the post‐2015 ASEAN community.
The workshop was attended by 22 project partner participants (15 male, 8 female) with representatives from government agencies (15 participants), academe (4) and non-government institutions (3). Organized a year before the closing of CASC Project in December 2015, the event provided an opportunity for project partners to take stock of progress towards CAP development, identify CAP implementation best practices and pave the way towards project sustainability.
For more information on Clean Air for Smaller Cities in the ASEAN Region, please visit here.