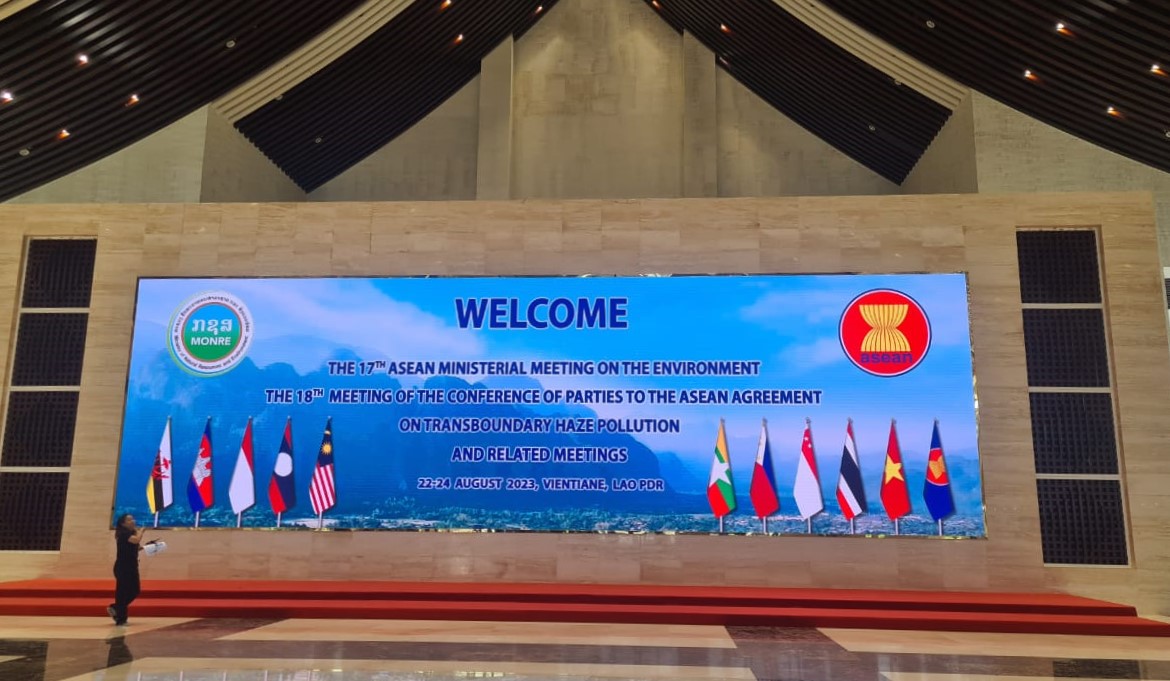 1. The 17th ASEAN Ministerial Meeting on the Environment and the 18th Meeting of the Conference of the Parties to the ASEAN Agreement on Transboundary Haze Pollution were held on 23–24 August 2023 in Vientiane, Lao PDR. The Meetings acknowledged the achievements and progress of regional cooperation efforts in addressing a number of environmental issues.
2. The Meeting commended Indonesia's 2023 ASEAN Chairmanship priorities to foster regional cooperation in advancing climate action, promoting biodiversity conservation, combating marine plastic pollution and realising sustainable cities. The Meetings endorsed the ASEAN Joint Statement on Climate Change to 28th Session of the Conference of the Parties to the United Nations Framework on Climate Change (UNFCCC COP28) for consideration of the 43rd ASEAN Summit. The Meetings commended Indonesia's initiative on the ASEAN Community-based Climate Action to share experiences, build capacity, promote best practices, and enhance multi-stakeholder participation in implementing community-based climate actions in ASEAN countries.
Download the full media release here.